Bitcoin brought with itself a revolution, a legacy. A legacy so powerful that'll change how we see the world – that revolution is the Blockchain technology.
What is blockchain? http://cryptostellar.com/blockchain-technology-shaping-future/
Is Bitcoin the future? Yes.
But is it the only thing shaping our future? No.
Soon after Bitcoin became popular, we became familiarized with the term 'AltCoins'(As the community would say it) which is using the same technology on which Bitcoin is built.
There are thousands of Altcoins functioning in the Crypto-sphere along with Bitcoin, but unlike Bitcoin, most of these coins,
Are not used for performing anonymous transactions.
Have a team working on the development of the project.
Are not facing any legal issues from governments.
But Just like Bitcoin, They provide a great opportunity to invest in the future.
Here is a list of Top10 cryptocurrencies as on 2nd December 2017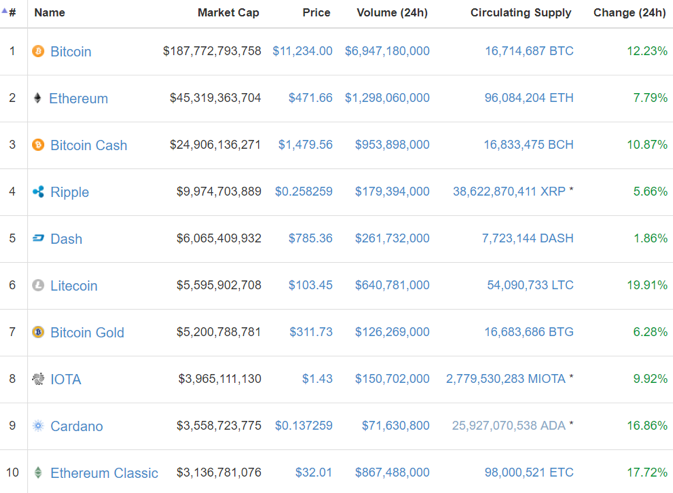 And , this is the list of Top10 cryptocurrencies as on 4th December 2016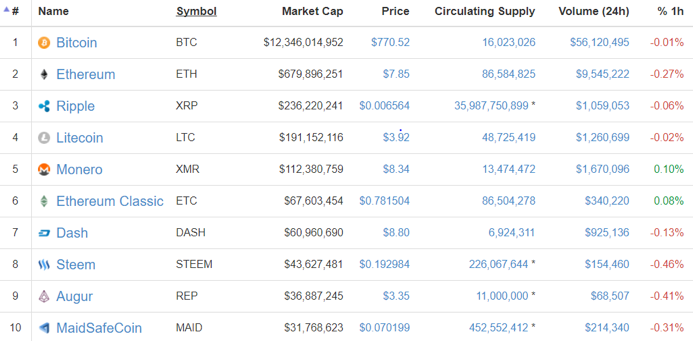 Source : coinmarketcap.com
Appears too good to be real , but if you'd have invested $1000 , i.e $100 each in Top 10 cryptocurrencies on 4th December 2016 , Your portfolio would be looking something like this today.

An Increase of 3059% in 12 months.
So, even if you missed the Bitcoin train in 2010, Altcoin Express is still at the station.
We'll be covering about the application of other cryptocurrencies in further articles.
Stay tuned to – cryptostellar.com